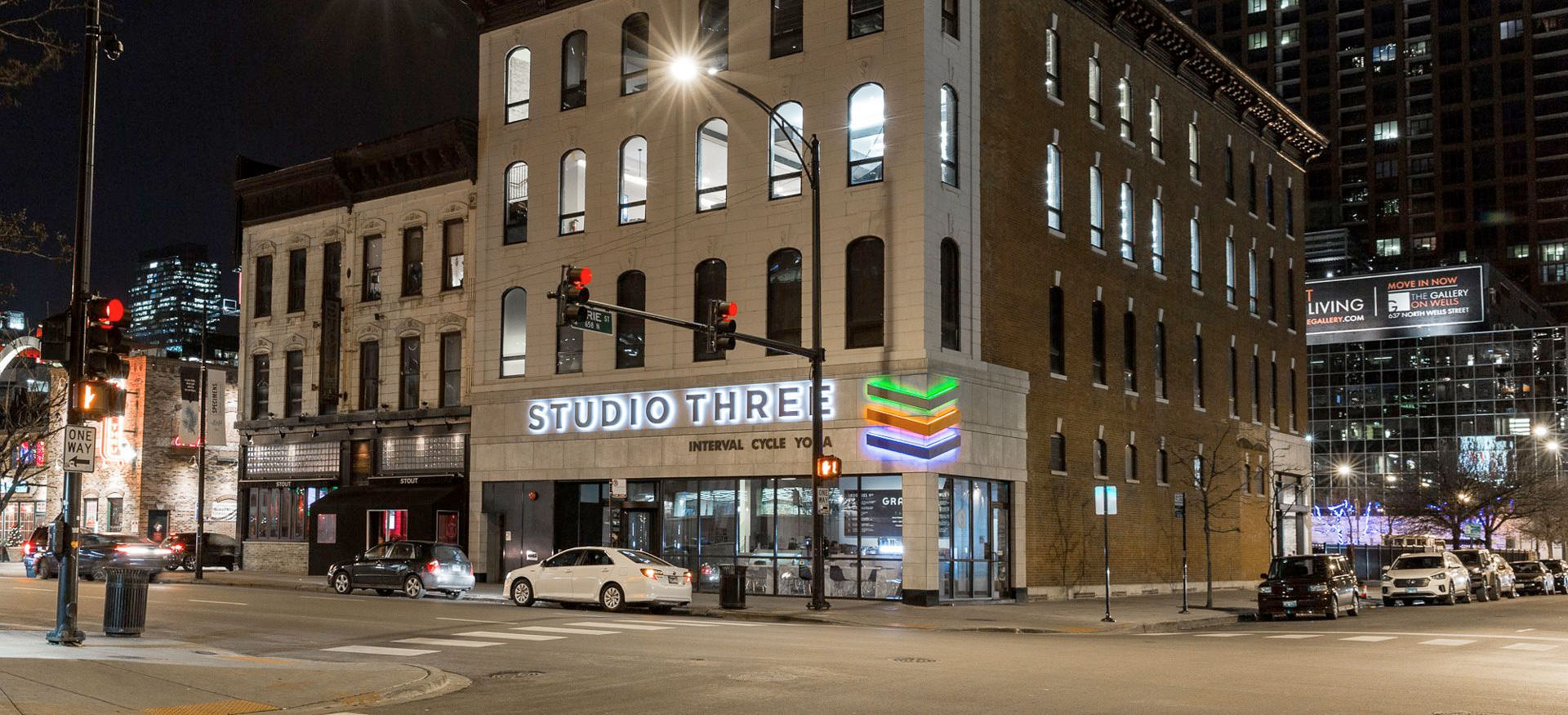 Studio Three River North
address
648 N Clark ST.
Chicago, IL
about
Originally constructed in the late 1800s, 648 N. Clark Street has gone through multiple iterations: A car repair shop, an SRO and the last tenant before Studio Three, a men's clothing store.
Recognizing the building's strong visibility and densely populated residential surroundings, BlitzLake determined it to be a prime location for their innovative new fitness concept, Studio Three.
Redevelopment began in 2014 and included demolition of existing improvements; complete restructuring and excavating a basement to allow for higher ceilings. Construction was completed in 2015 and now houses the 16,000 square foot flagship location of BlitzLake's boutique fitness company, Studio Three, and The Snapchat corporate offices.
Architect: Olsen Vranas
General Contractor: BlitzLake