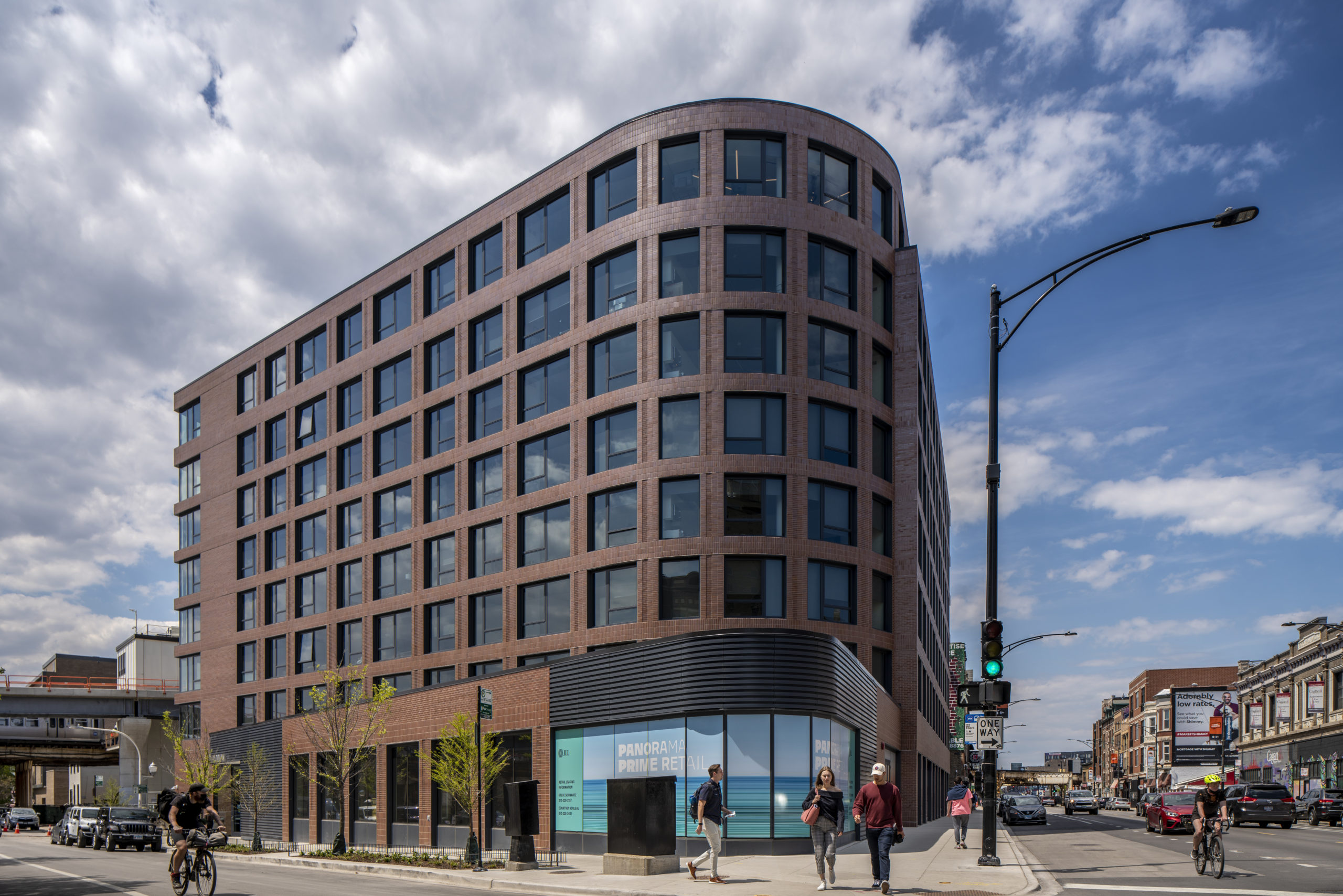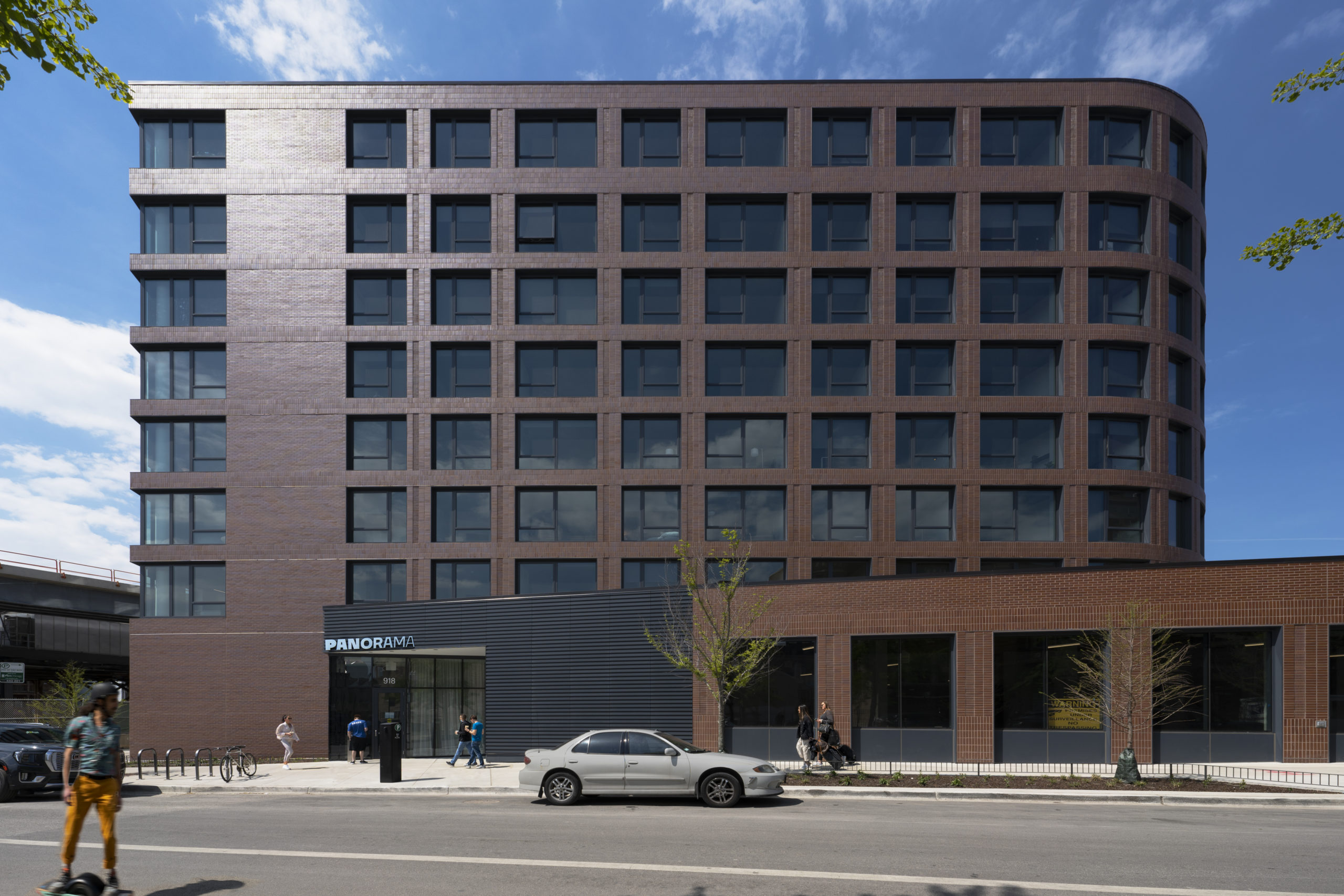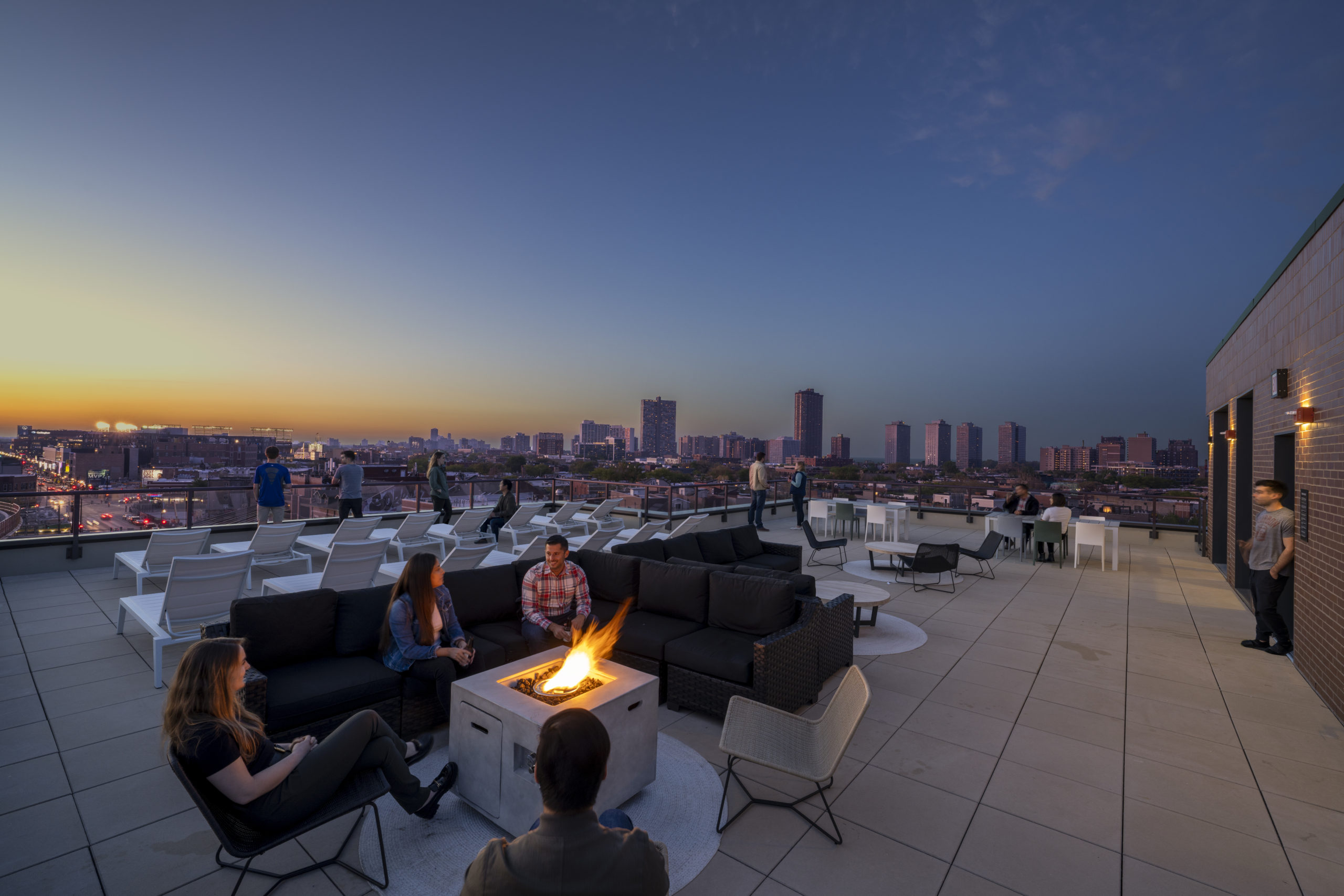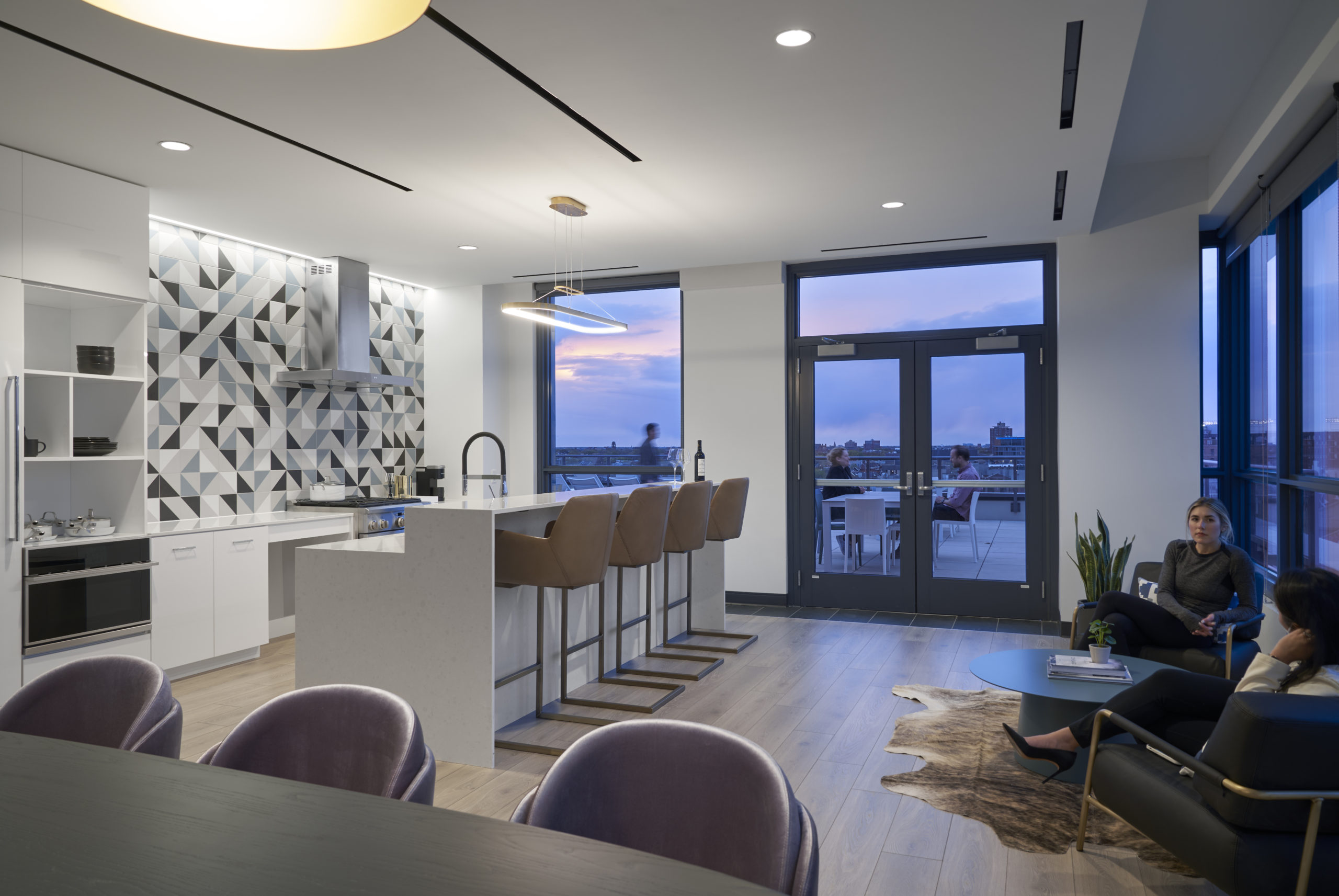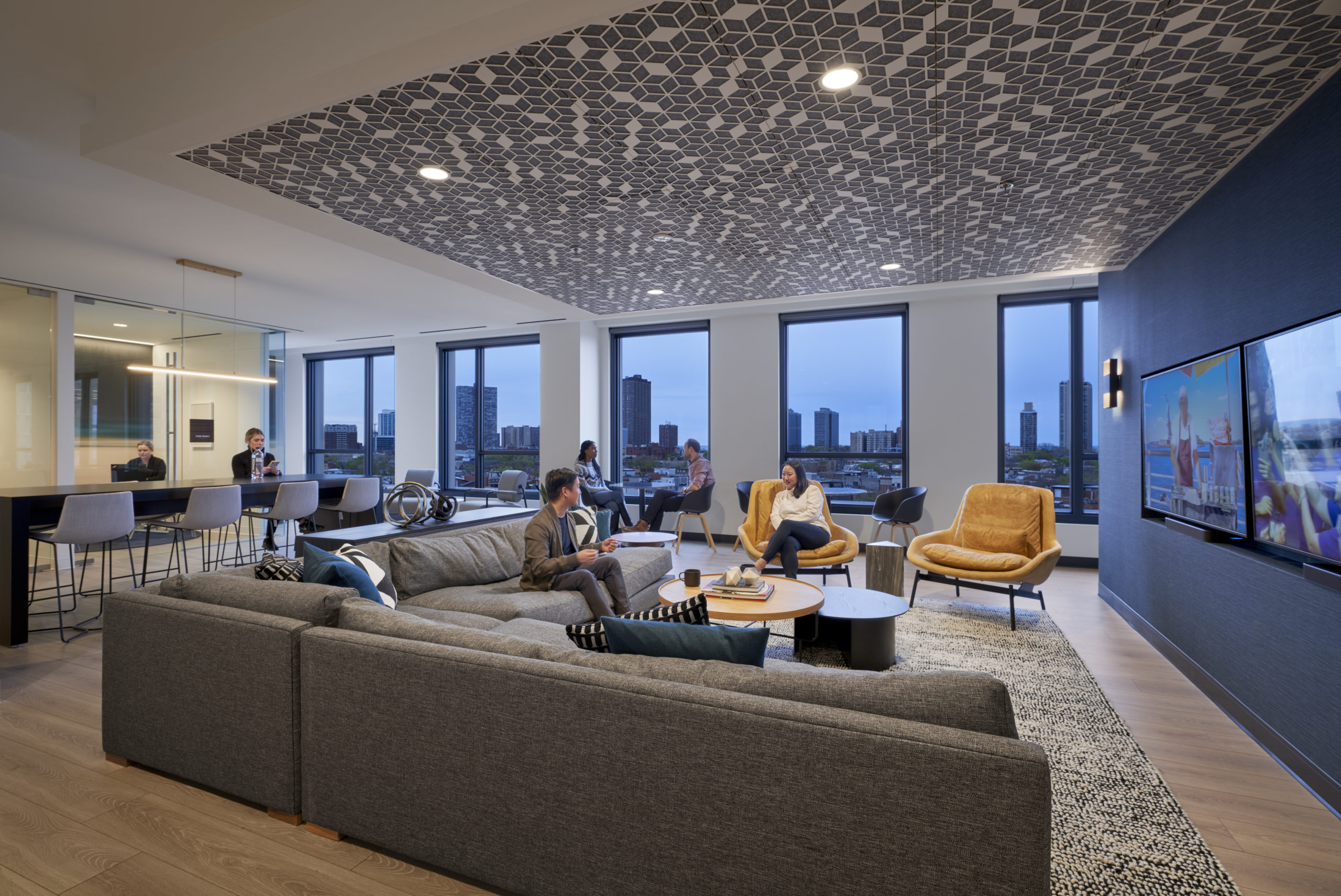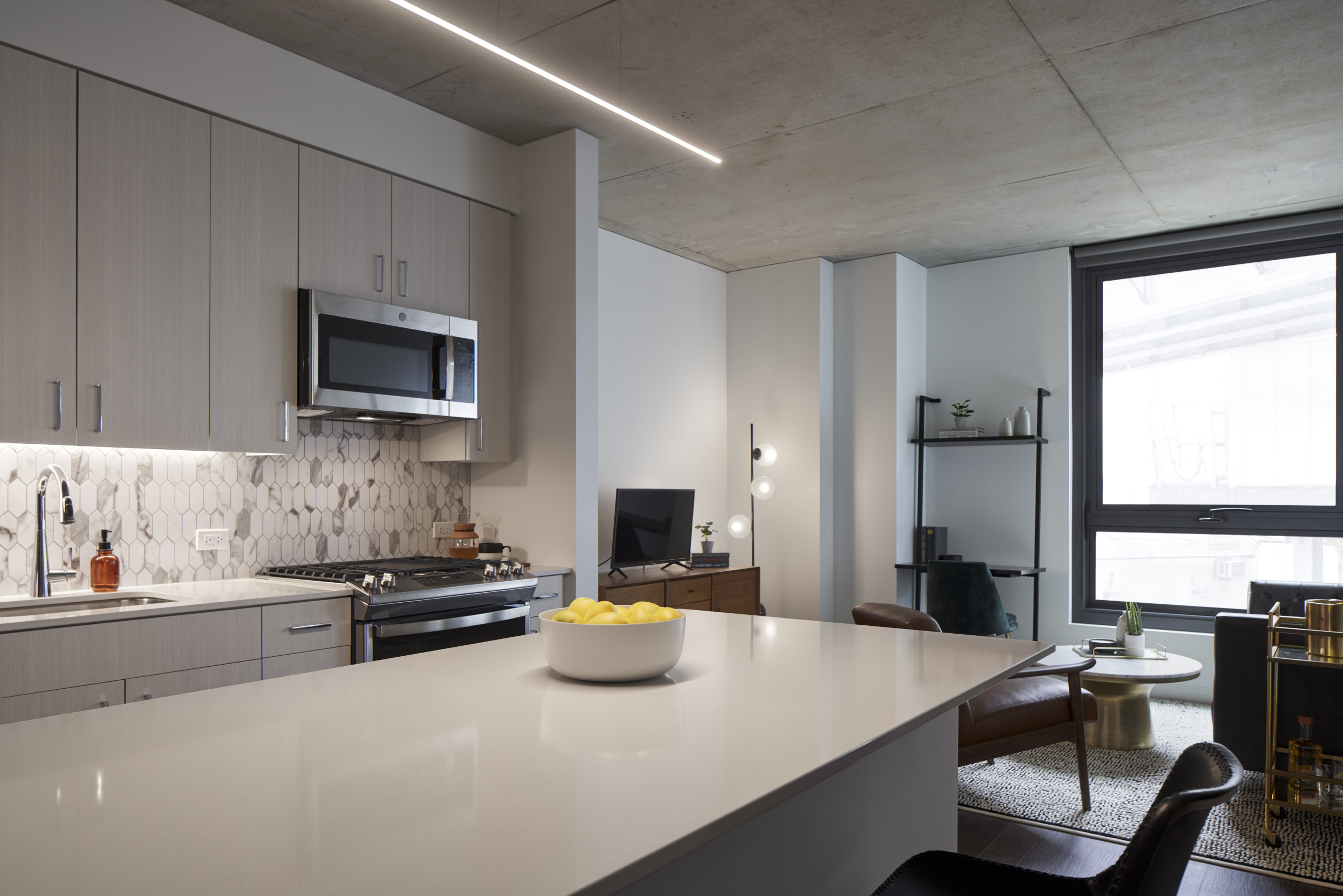 Panorama
address
3300 N Clark
Chicago, IL
about
BlitzLake purchased the 23,000 square foot parcel of land at the northwest corner of Clark Street and School Street in October 2017.  Located one block from the highly trafficked Belmont "L" station, the site borders the lively commercial districts of Wrigleyville and Boystown.
After working with local neighborhood groups, the Aldermanic office, and the City of Chicago, BlitzLake obtained approval for a 8-story building comprised of 140 residential units, 22 parking spaces, and approximately 8,600 square feet of prime retail space. The curved face on the hard corner and second floor setback combine with the vertical scoring and varied bond patterns of the brick facade to give the building a soft yet distinctive feel that blends in seamlessly with the surrounding neighborhood.
Delivered in late 2020, approximately 3.5 months ahead of the 16 month construction schedule, the residential amenities include a dog spa, a theater, indoor lounge and gaming area, private study rooms, outdoor terrace, an on-demand fitness center with a separate private training area, and a restaurant-grade kitchen with private dining room.
Architect: bKL Architecture
General Contractor: Power Construction